Blog
Can Telecommuting Save the Planet?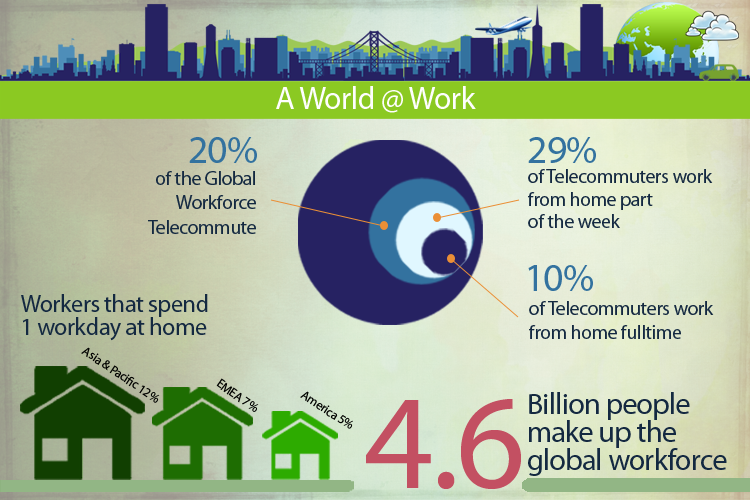 To the majority of the global workforce braving their way through an ever increasing lines of traffic jams, telecommuting may seem like a dream come true, yet it is already a reality to some who are with few of the leading companies seeking to make a change in workplace flexibility.
As the debate about workplace flexibility heats up around the world, some progressive and forward thinking global giants in health and technology are putting their words into action by increasing their offers for telecommuting options.
An initiative launched in 2012 by Dell named '2020 Legacy of Good Plan', which among other initiatives pledged to provide 50% of their workforce the option of workplace flexibility by 2020. Today true to their word nearly 20% of Dell employees amounting to 20,000 people work from home and are saving the planet in the process.
For a planet in crisis 20,000 telecommuters would mean 20,000 less people travelling to and fro from work. It also mean less fuel consumption, less greenhouse gas emission and shorter traffic lines. Moreover less people at work also converts to smaller office space, less work infrastructure, less documents printed and less trees cut.
Xerox, a global giant in business services and digital printing services, too is a pioneer in workplace flexibility and have so far provided over 11% of its workforce the option of working from home. Thorough their flexible workplace policy, Xerox has managed to reduce the Carbon dioxide emission by a 40,894 metric tons in 2014.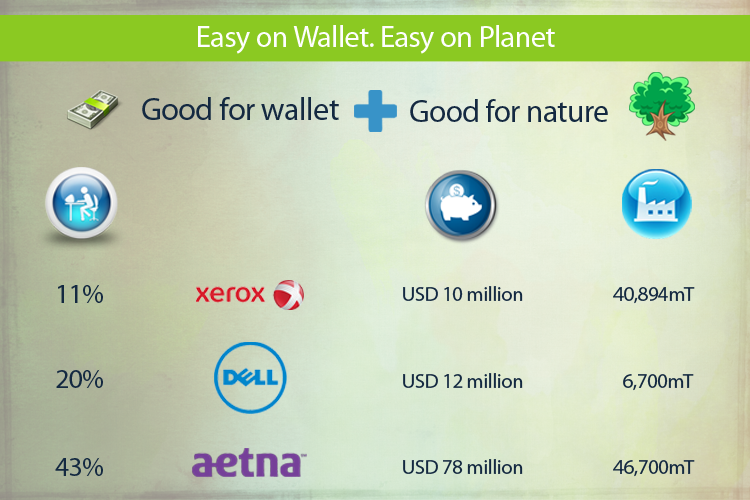 Thorough their flexible workplace exercise these organisations have managed to combine environment sustainability with a workplace policy that have proved to increase workplace efficiency and retention while reducing cost.
According to the data gathered during the past three years, the telecommuters have spent more hours at their work and have been more efficient that the workforce stationed at workplace, as they were less unhindered by bad weather, commuting issues and peer pressure.
Moreover telecommuting is no longer limited to one sector of the population. Men, women, parents, people without children, young and old, all opts to work at home in their comfort zones and levels and the advancing technology is adding fuel to the trend.
Today more and more people opt to work from home with the help of their laptops, smartphones and advanced Wi-Fi connection. However a major challenge faced by many telecommuters is that they lack the same amount of opportunity to network and collaborate compared to their colleagues at office. Working remotely have also reduced their access to organisation's information, documents and team activities while some feared that being out of sight would also make them be out of mind, reducing their chances of promotions and raise.
Many organisations are turning towards technology to find solutions for these concerns. By using ClickMeeting to hold online meetings and webinars and Skype for video conferencing many have gained their need for connectivity while complete project and human resource management solutions like OPPTIMO allows the constant assignment and monitoring of daily tasks and efficiency levels.
OPPTIMO also includes the flexibility of being able to manage and process leave applications online and generates reports on individual and group performances, making remote team management a breeze and adding more power to telecommuters.
Designed to provide high flexibility in performance monitoring and task assignment, OPPTIMO also enables the downloading and sharing of performance reports and charts with a group or an individual allowing improved project and human resource management facilities.
With new features that allow geo location and the ability to update tasks and add requirements through hand held devices like mobile phones and tablets, OPPTIMO is designed to suit the needs to facilitate flexibility at workplace.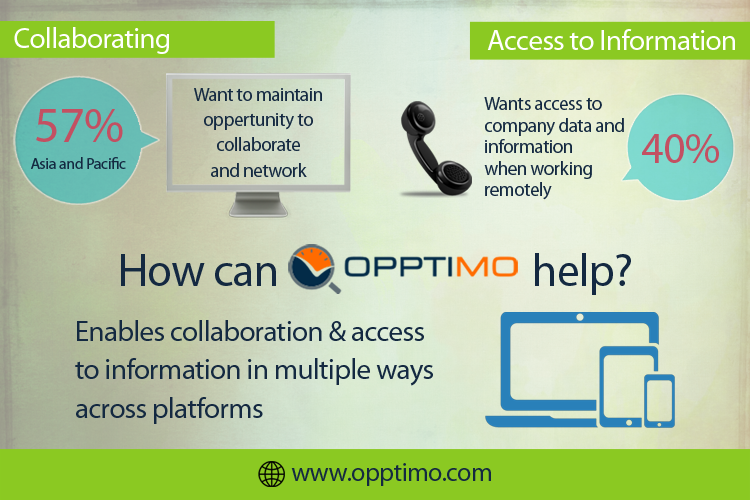 Can telecommuting be the silver bullet that saves our planet? Can the world eventually allow most of its desk based workforce work from home? Share your thoughts and comments below.