Blog
Whitepaper on OPPTIMO: The world demands professional operational management tools for productivity & efficiency enhancement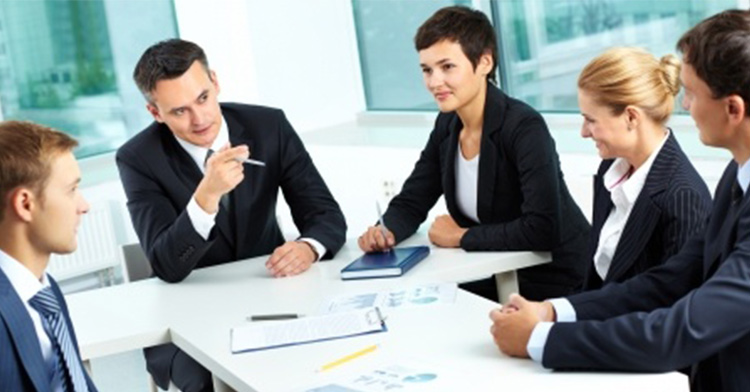 Non–work related activities that result in an estimated 30% productivity loss, by average cost a business in USA with 50 employees more than USD 18,000 month and USD 216,000 per year. Global performance-management consulting company - Gallup estimates that disengaged employees cost the US $450 billion to $550 billion in lost productivity per year only in US. The problem isn't just confined to US; it's a universal phenomenon.
What has happened is with the advancements of ICT over the years, activities (private and official) done in an office have changed significantly. Many people are always working on the computer. "C" Level Executives cannot track closely what subordinates are up to. How should they address it when they cannot afford to simply walk around and keep an eye on everything and everyone?
Since looking over an employee's shoulder is no more practical and valid, employers, big & small alike, need better systems to manage teams and tasks and make improvements in the work process.
Consider the following observations.
41% of employees admit to personal surfing at work more than three hours per week
The average employee spends a minimum of 75 minutes a day using office computers for non-business related activity
Non-work related activities result in an estimated 30% productivity loss
The common denominator of all these is the lack of visibility in the workplace across the hierarchy, between departments as people carry out their job responsibilities.
Solution
The solution to remedy these problems is to create more visibility across the whole workplace. This is where OPPTIMO, a web-based integrated functional management platform with mobile compatibility for enhancing productivity & efficiency through creating greater visibility of employees, tasks, activities and projects comes into the equation.
A product born of extensive research into real-world work scenarios over a few years, infused with valuable insights from Senior Corporate Leaders and veteran Human Resources Management Professionals on organizational behavior & team dynamics, and informed by creative imagination, passion, drive and commitment, OPPTIMO is, undoubtedly, one of the most effective functional management platforms to hit the market ever.
OPPTIMO targets Small & Medium Scale Enterprises as well as large corporations and has been designed and developed to make sure that the varying functional management needs of those employers will be fulfilled. Effective but simple and extremely user-friendly, learning to use OPPTIMO is a very easy task for people at all levels of an organization.
Solution Details
OPPTIMO can easily create the fast-disappearing visibility factor in the organizations behind silos and can virtually bring the entire staff onto a single screen on a PC or a Smartphone with an Internet connection. With its absolute simplicity & amazing capabilities, OPPTIMO ensures the optimal management of people, projects and tasks boosting overall efficiency and productivity across the whole organization.
To a great extent, OPPTIMO is a self-management tool, that is, as the users can mostly update and maintain it themselves, managers and administrators can simply use it for control, performance evaluation, resource allocation and other management decision- making requirements. Those at the upper end of the hierarchy can also use OPPTIMO to notify project milestones and send alerts as required to keep their teams engaged in a particular project.
OPPTIMO is marketed as a subscribable web-based application. Depending upon the clients' requirements the subscription, i.e., the number of accounts created is upgradable. As it is based on the open source PHP technology, it's cost-effective and easily deployable. After the deployment, eBEYONDS will provide uninterrupted after-sales services.
Simplified Functionality Matrix for OPPTIMO
| Live Operations' Visibility & Monitoring | Task Monitoring & Management | Decision-Making Support for Management | Easy Implementation |
| --- | --- | --- | --- |
| Track People, Tasks, Activities and Projects | Generate Reports on Projects & Tasks, People, and Time | Milestones and notification | Quickly deployable |
| Record aggregate time | Set project milestones | Pinpointing responsibilities | Minimum learning curve |
| Maintain "To-Dos" list | Get alerts on specific tasks and personnel | Facilitate planning ahead | Cost- effective SaaS (Software as a Service) solution |
| Get alerts to mobile or PC for selected tasks | Pin Important Tasks | Quick implementation of decisions and follow up | Data Security |
| Basic Leave management- track, record, approve leave | | | Mobile Compatibility |
Business & Social Benefits of OPPTIMO
OPPTIMO drives efficiency & productivity through helping optimize the use of organizational resources to create maximum value in the organizations where it's deployed. It also clearly defines the responsibility and accountability channels up and down the hierarchy. Further, it streamlines the workflow and eases work-pressure & stress.
Summary
OPPTIMO is a web based integrated functional management platform that creates visibility in the workplace and drives overall productivity through it. With a score of world-class features & functionalities, it entails a great number of business & social benefits. At the end of the day, OPPTIMO helps create greater value, better working environments and better living conditions for both employers and employees